Welcome to FSS Mobile. For expanded rankings please see our PC version.
The PLAYOFFS are here! Make sure to take note of post season player rating to assist in winning the championship.If you are not in a playoff position, make sure you follow our rankings earlier next season!
Coming SOON!!! A my team site that allows you to import your team for management and line up advice.
Week 15 Rankings Now Available!
Breaking News

This is a hyperlinked List

Of Breaking News Stories from around the NFL

That Link to the Top 6 stories

and a link to all stories at the bottom of the list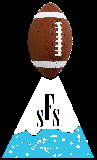 FACEBOOK Link
TWITTER Link